You won't thank me for this, but here are some:
"Barceloooooooooonaaaa!!!"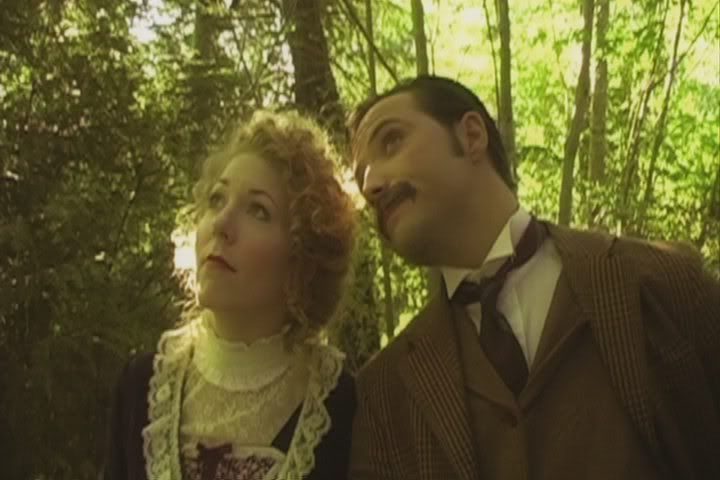 "What bloody red dot?" "That one, you blind bint." "Oh yeah, sorry Freddie."
Note the fantastic day-for-night shot here (mind you, look above at Freddie's 'night-time' walk with Monsterfat Caballe):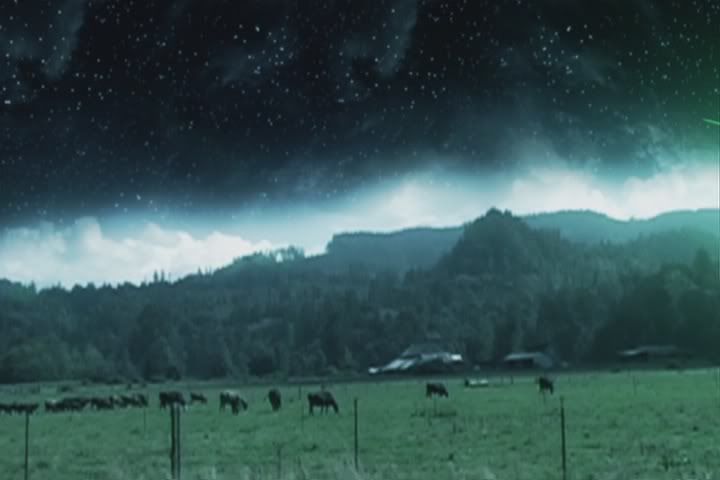 Ogilvy sees the cylinder crash - what happened to those two trees in the middle?
A Martian dances out of the cylinder - "I'm puttin' on my tophat..."
"Mirror mirror on the stick, which is the shoddiest effect of all"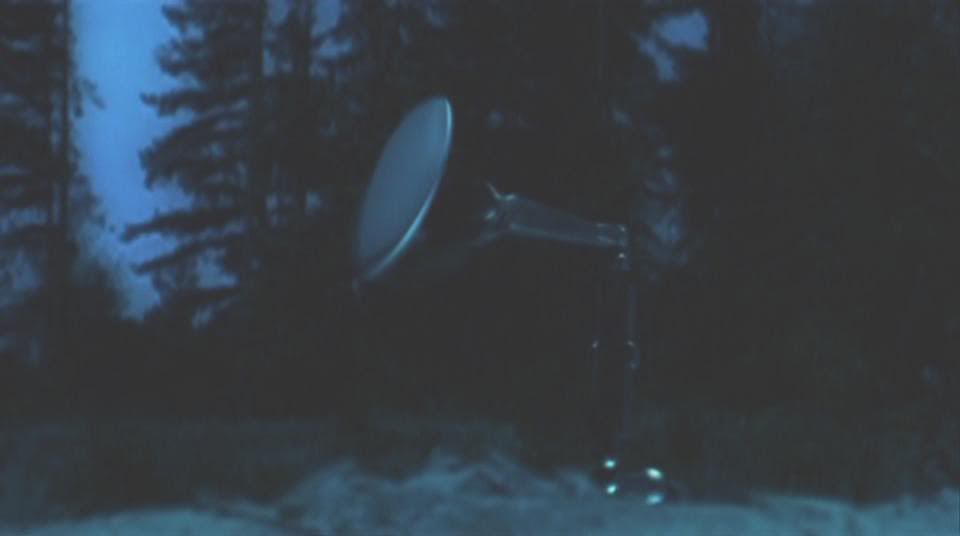 In the storm...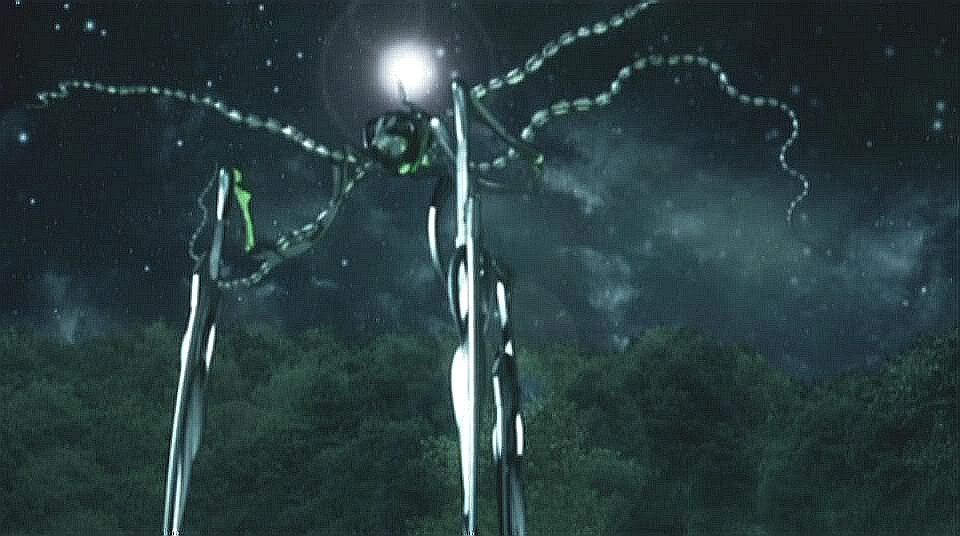 Freddie tries to leg it from a tripod. More bloody walking...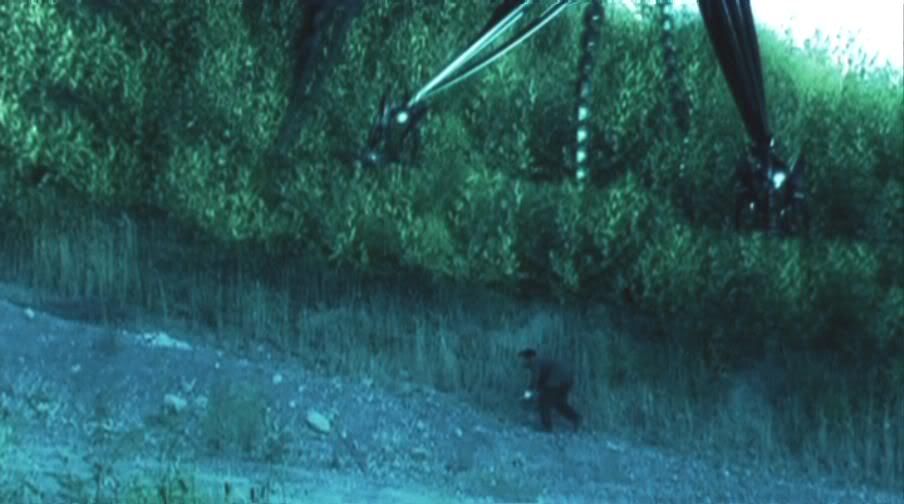 The artilleryman flashes back to the first tripod emerging...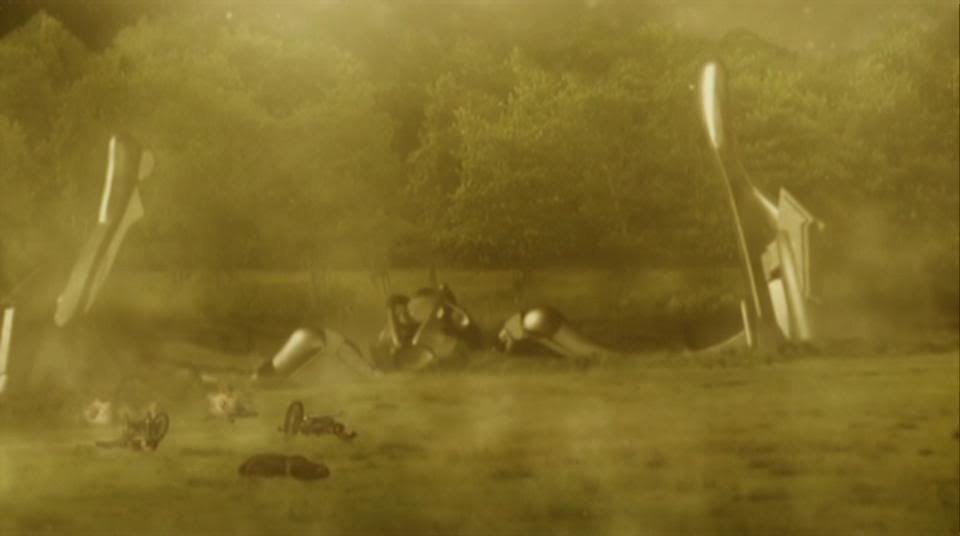 Zap zap...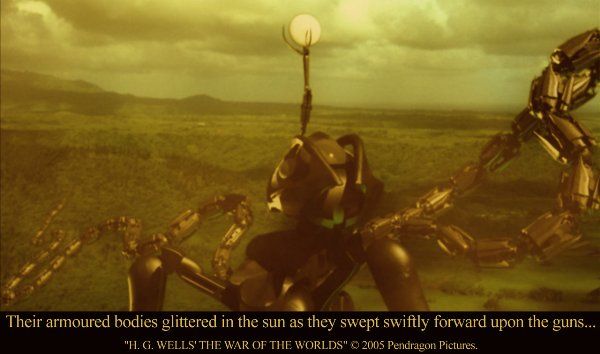 What a shiny skull you have: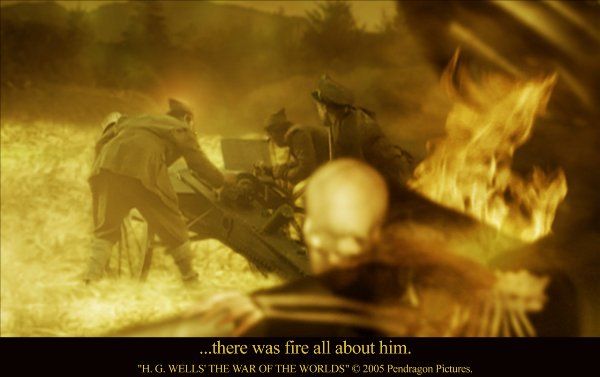 The one and only good sfx shot: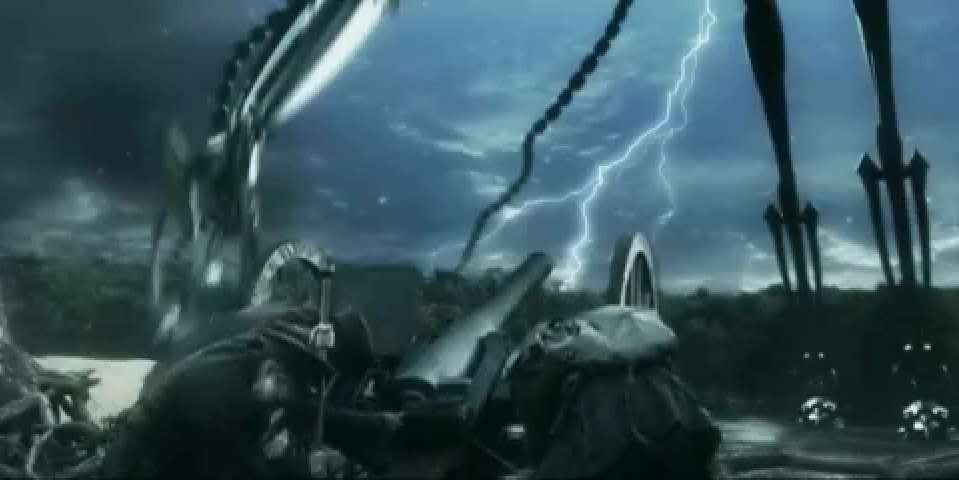 A tripod hits Shepperton Church: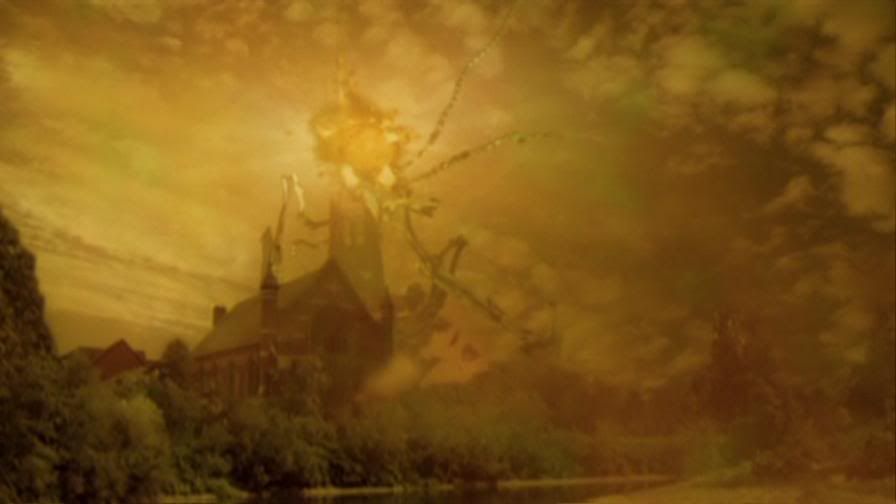 After hitting Shepperton Church, the Tripod flies through the air with the greatest of ease…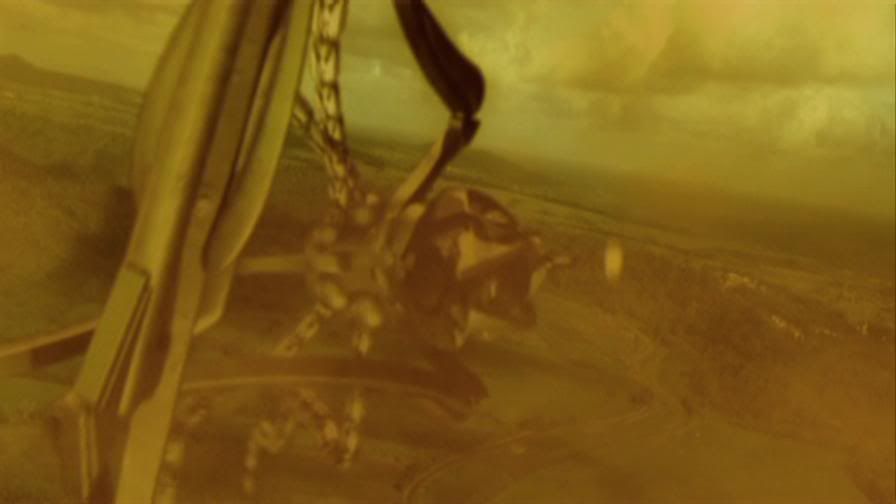 "He's fallen in the water!" Note the transparent legs…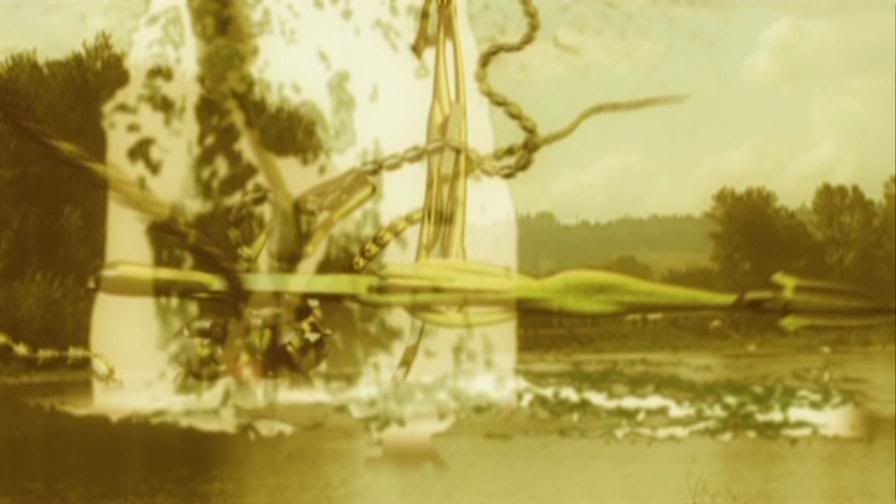 The Black Smoke: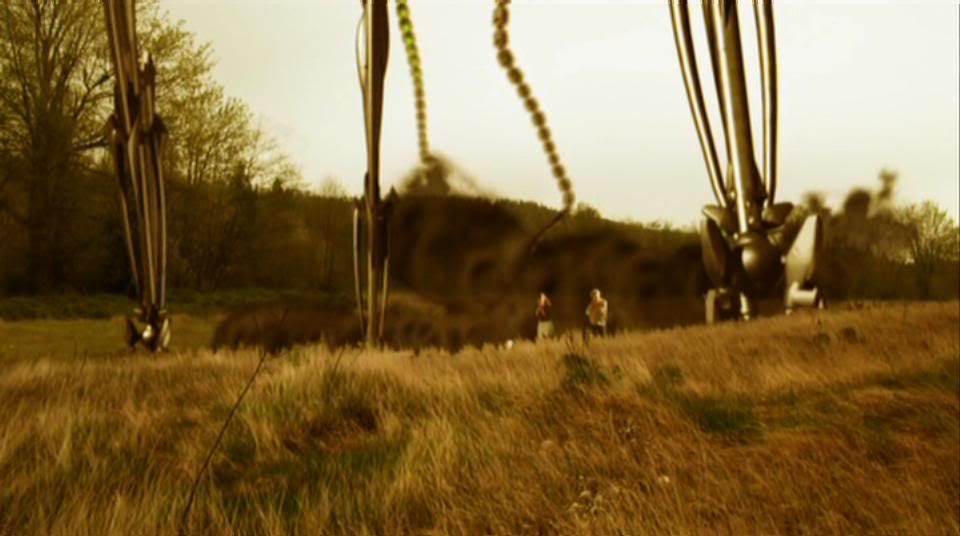 A cylinder hits a house...
"Evenin' all, I'm your local Martian..."
Turds or Martians? It's for you to decide...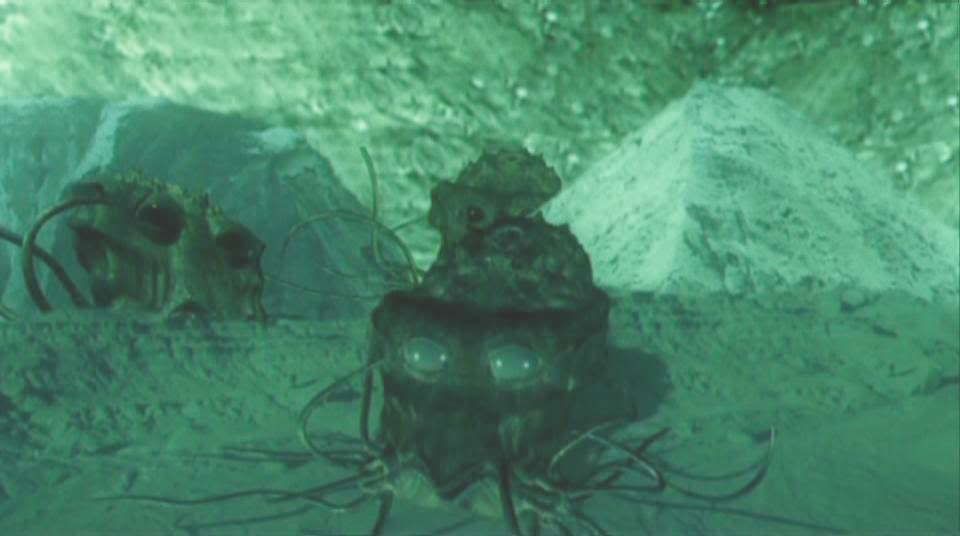 What in Christ's name is that…
That'll learn her for singing that bloody song: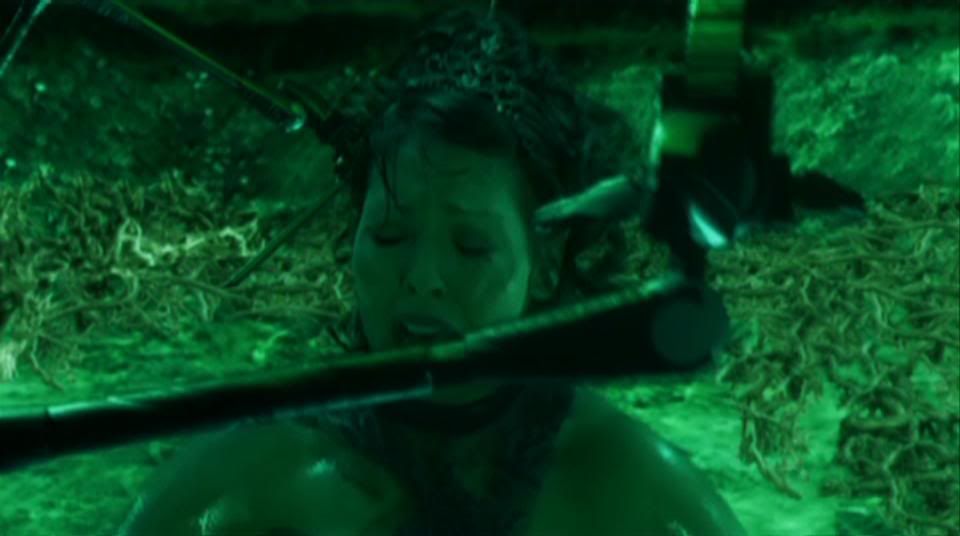 Here's HMS Thudner Child in all her awesome glory:
Looks like the Invisible Man got a job as a gunner in the Royal Navy: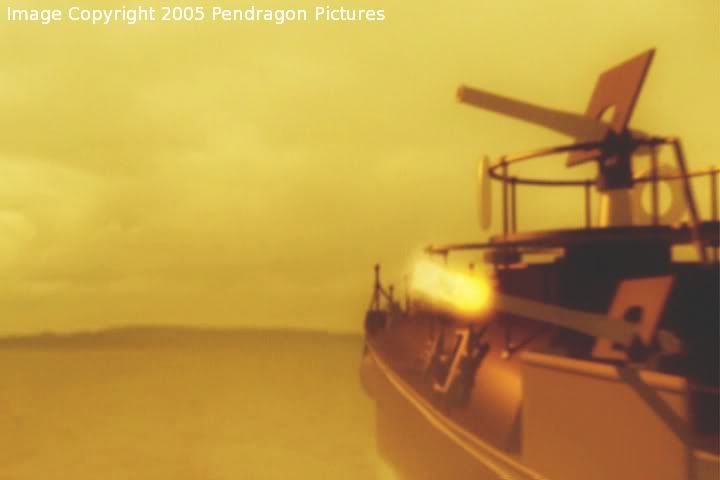 Go Thudner Child, go!
The horror, the horror!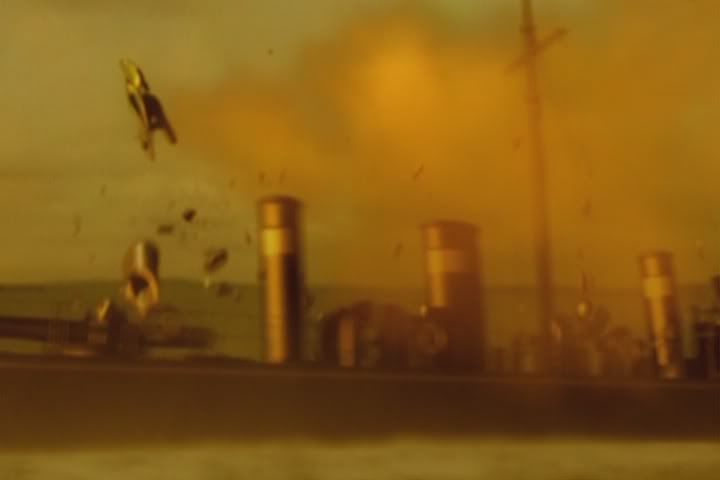 Where's my flyswat?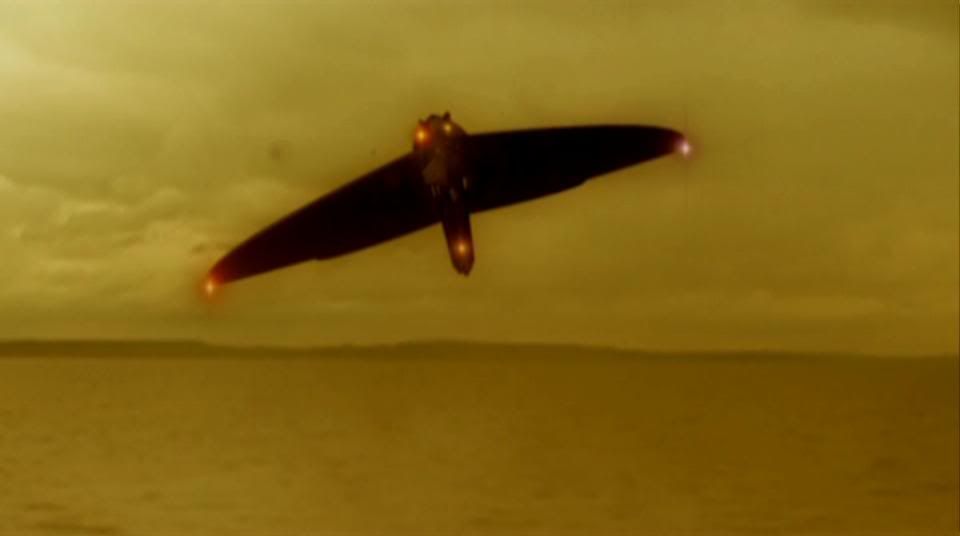 "It's a drastic diet but I'll try anything once..."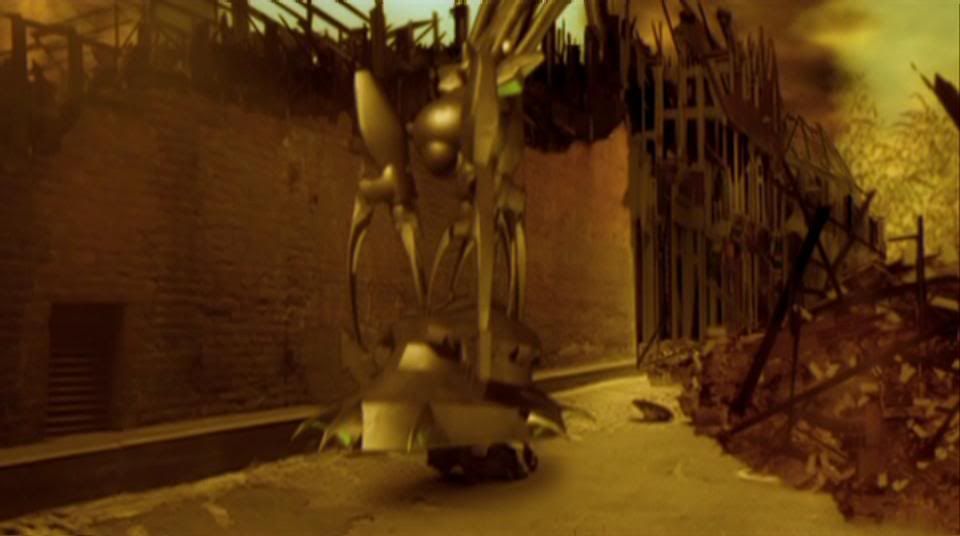 Wow! London, capital of the greatest empire the world has ever seen, circa 1900 – oh the splendour!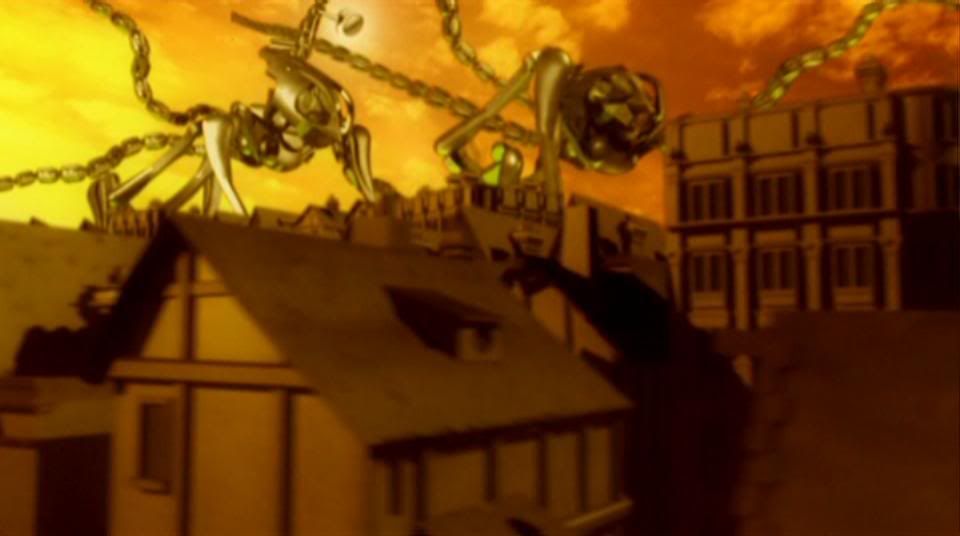 Yes, folks, it's Big Ben. Apparently.
Take that, Big Ben!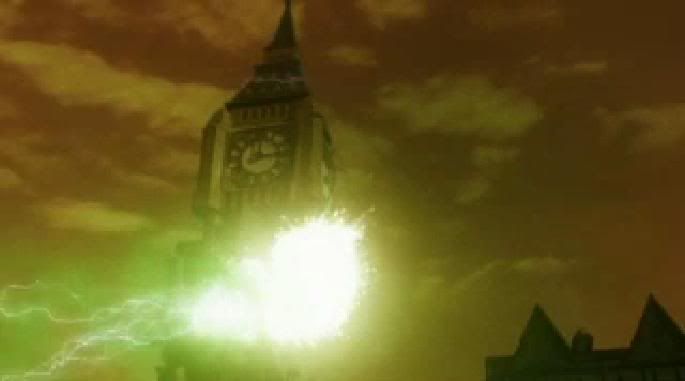 Desperate to get out of the film, a Martian crashes his Handling Machine into a house.
Note the way the falling masonry passes through the leg on the left…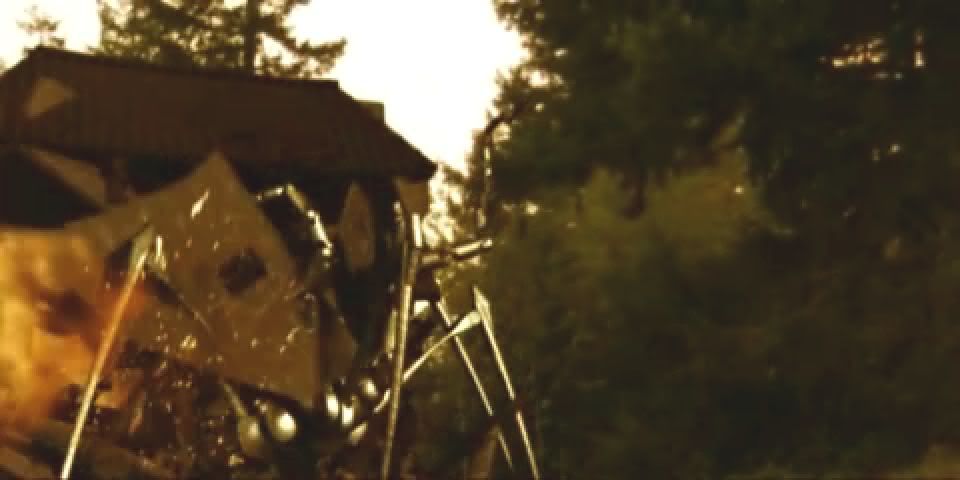 ..emerging below, leaving the leg (and itself) unscathed. Another CGI triumph!
Yes, this is London, not a field in the middle of nowhere, but London. Honest.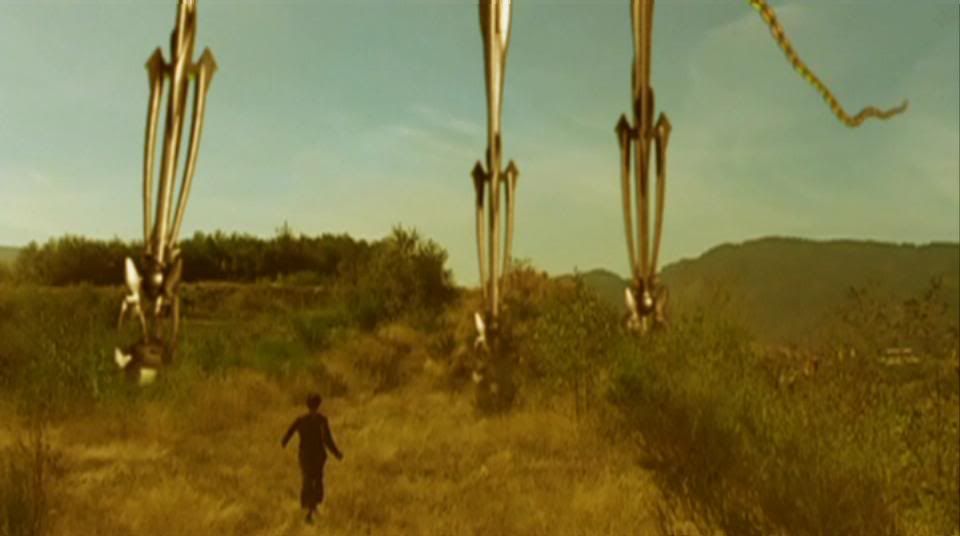 Anthony Piano (he's the new Al Pacino, you know) finally tries to get out of this abomination by getting a Martian to kill him; little does he know it's only a shoddy CGI effect…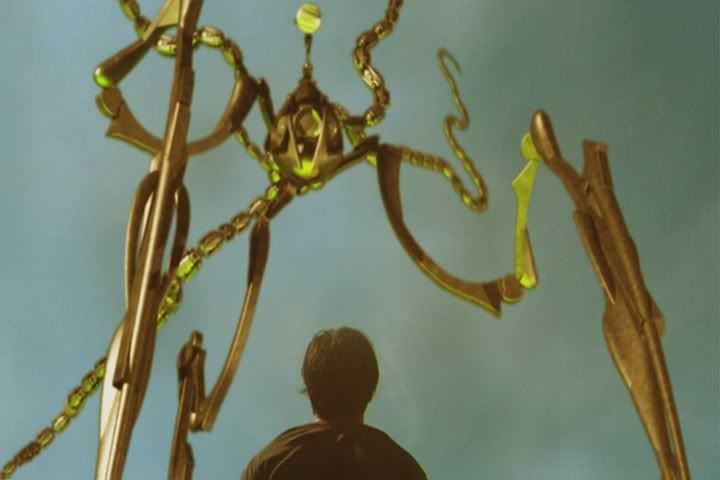 Even the Martians have had enough of Pentimbo - "Get my lawyer!"