---
Hi, all!
A new film is currently in production in the US, scheduled for a 2009 release. Entitled

Public Enemies

, it's a film about the life of notorious 1930's gangster John Dillinger, who is played by Johnny Depp. Directed by Michael Mann, the film is currently filming around the country at various locations.
My city in Wisconsin is one of those locations.
Back in March 2008, the downtown was transformed to resemble an Indiana town in the 1930's. Most of the changes were to the store signs & windows and to the street; the buildings themselves required little alteration, which is one reason location scouts picked our town. (The streets were covered in sheets of rubber 'brick' that interlocked like a jigsaw puzzle. Parts of the streets which were in the background weren't 'bricked over,' but instead were painted the same general colour as the 'bricks.'
Another part of town involved in the filming is the Poser Mansion, a huge house on one of the hills in town.
More shooting was scheduled for late April, but got postponed twice. Finally, over the past two days, cast & crew returned to film a few more scenes. The next day, set dismantling began and will continue for a few days.
Next stop: Chicago!
Other cities in Wisconsin have also been used as locations, and the editing process will make many of these towns appear as one.
I have been taking a lot of pics of the transformation, as well as managing to be in the right place at the right time (with my camera, no less!) to get some shots of some of the filming. Many others have also done similar things, but it's cool to know that I was actually there, and that the photos I have, though not necessarily of high quality, are ones I took myself.
I'm still transferring many of the pics to my computer (which has problems, but that's a long story), and I want to sort everything before I post a ton of stuff, but I thought I'd share with you some of the pics I just took the other day. There are captions embedded, so without further ado, I share with you...
12 May 2008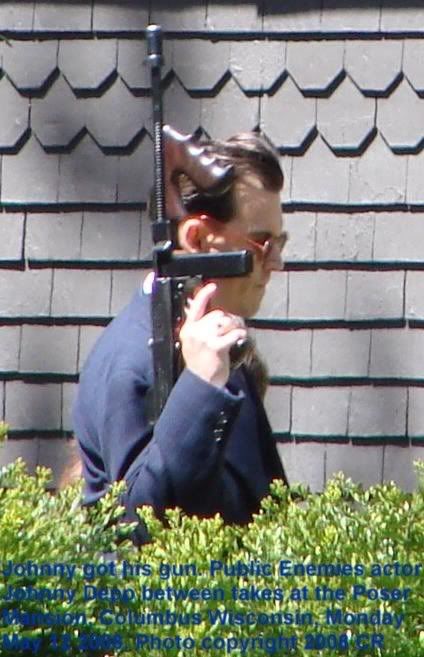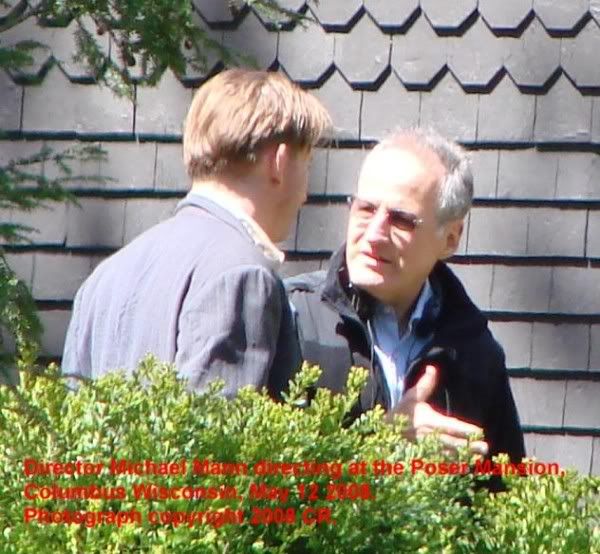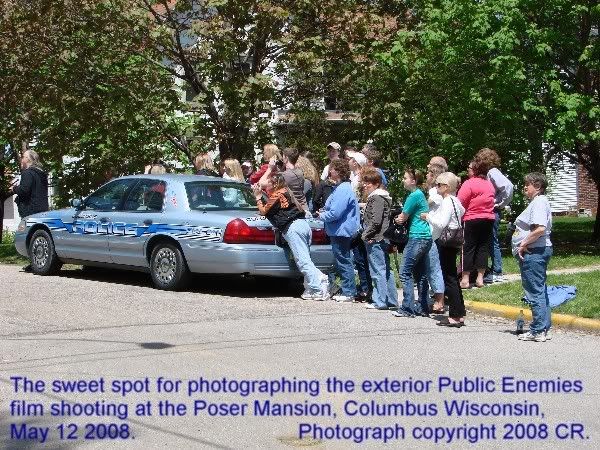 (Yes, I misspelled 'Zarkovich.')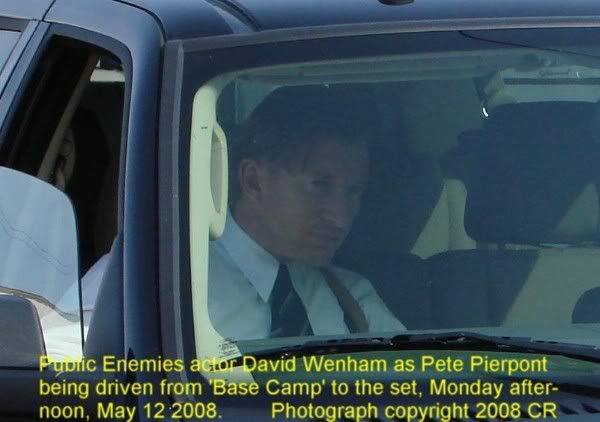 Bear in mind that the closeups of the actors & director were using full digital zoom on my camera (Sony Cyber-shot DSC-H5), and that all of my pics are hand-held. Other than cropping, adding text & resizing for forum use, none of my photos are retouched in any way.

Oh, here's one I got in March. It's 'the getaway scene' just after a bank robbery. I was going to delete it from my camera because I didn't get all of the car, but when I zoomed in on the car itself, I realised that it was worth keeping!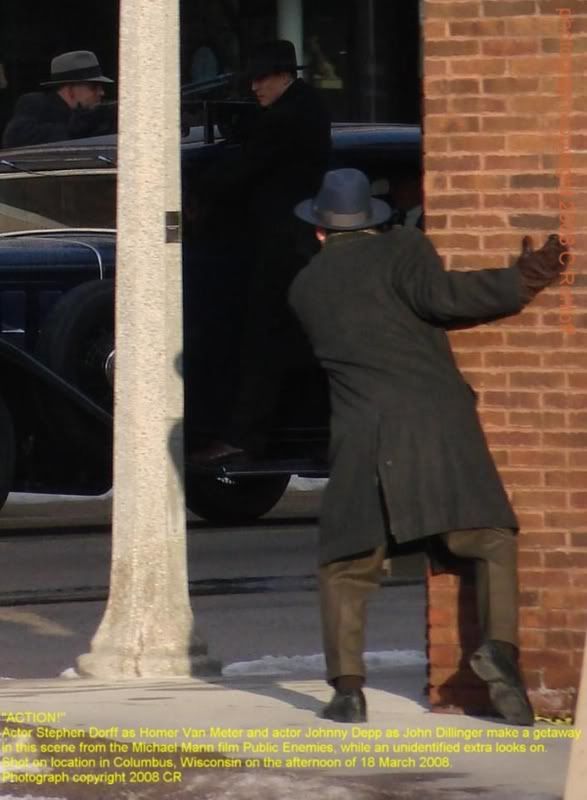 That brick building the extra is hiding behind is actually a National Historic Landmark, the Farmers and Merchants Union Bank, designed by Louis Sullivan. It was one of the last 'Chicago School' banks he did, in 1919. Though not visible in the pic, the building had an extension on the other side built in the late 1970's/early 1980's which looked out of place; all glass & steel, like a skyscraper, only two stories tall. That was torn down & replaced in 2006 with a more 'old style' extension that now looks like its own free-standing building that actually wraps around the back end of the original bank building Sullivan designed. It fit perfectly with the rest of the town for the

Public Enemies

shoot.